Non comprehensive list of the pleasures of La bourlie: to celebrate the pleasures of life, relax in the gardens, work, reflect, meditate, create an artistic retreat, simply catch up on sleep and always take pleasure in your surroundings.
The
Ann-
​exes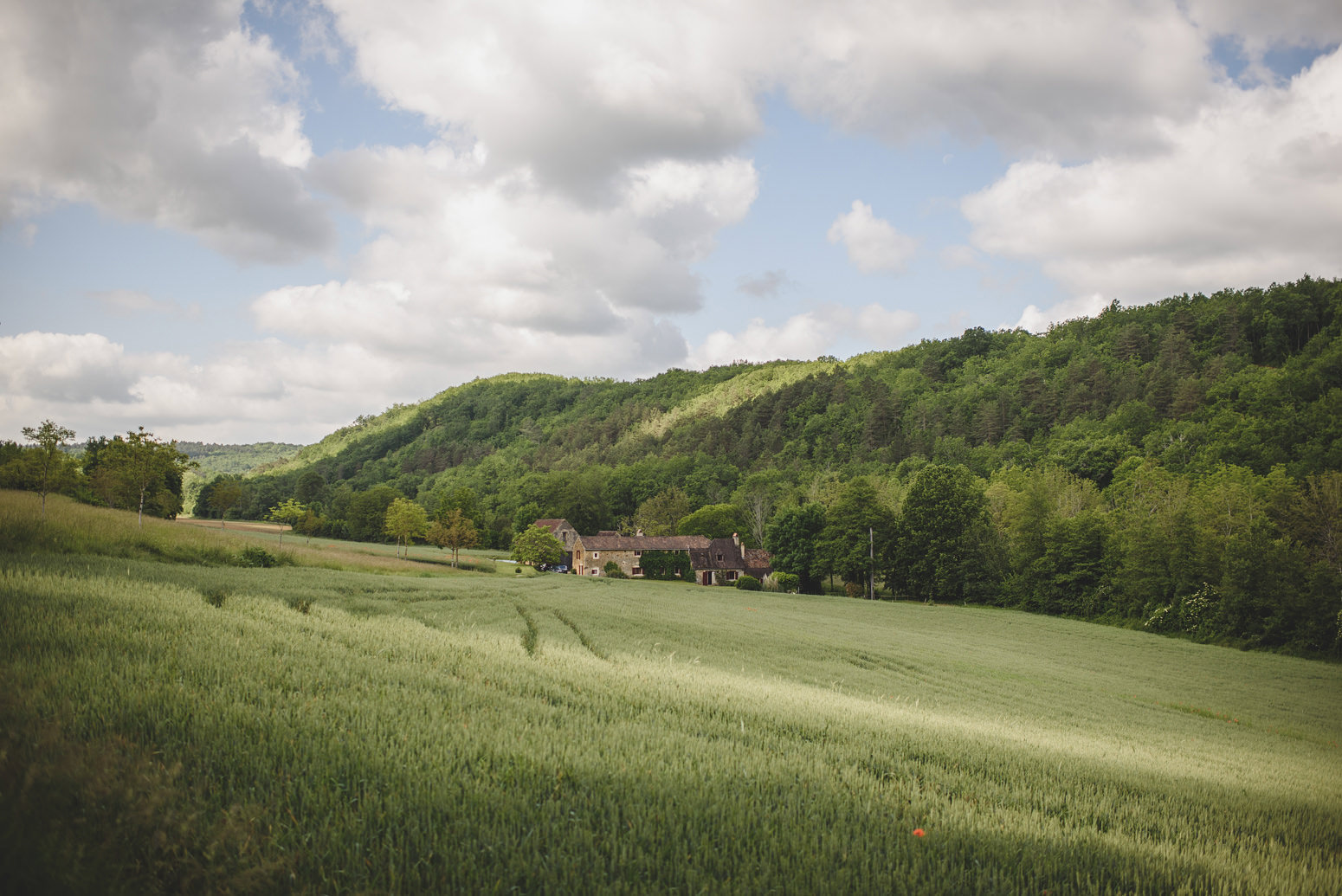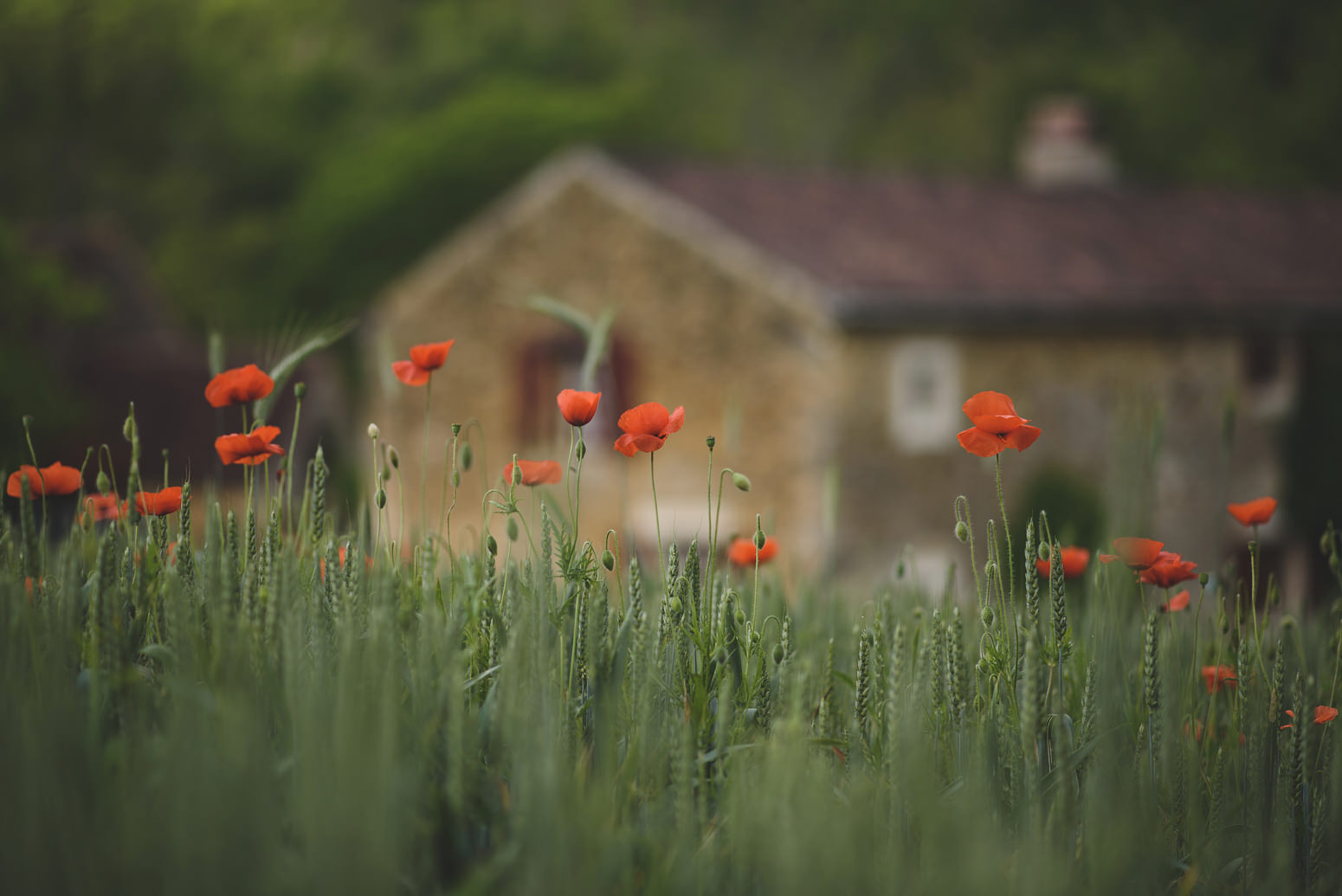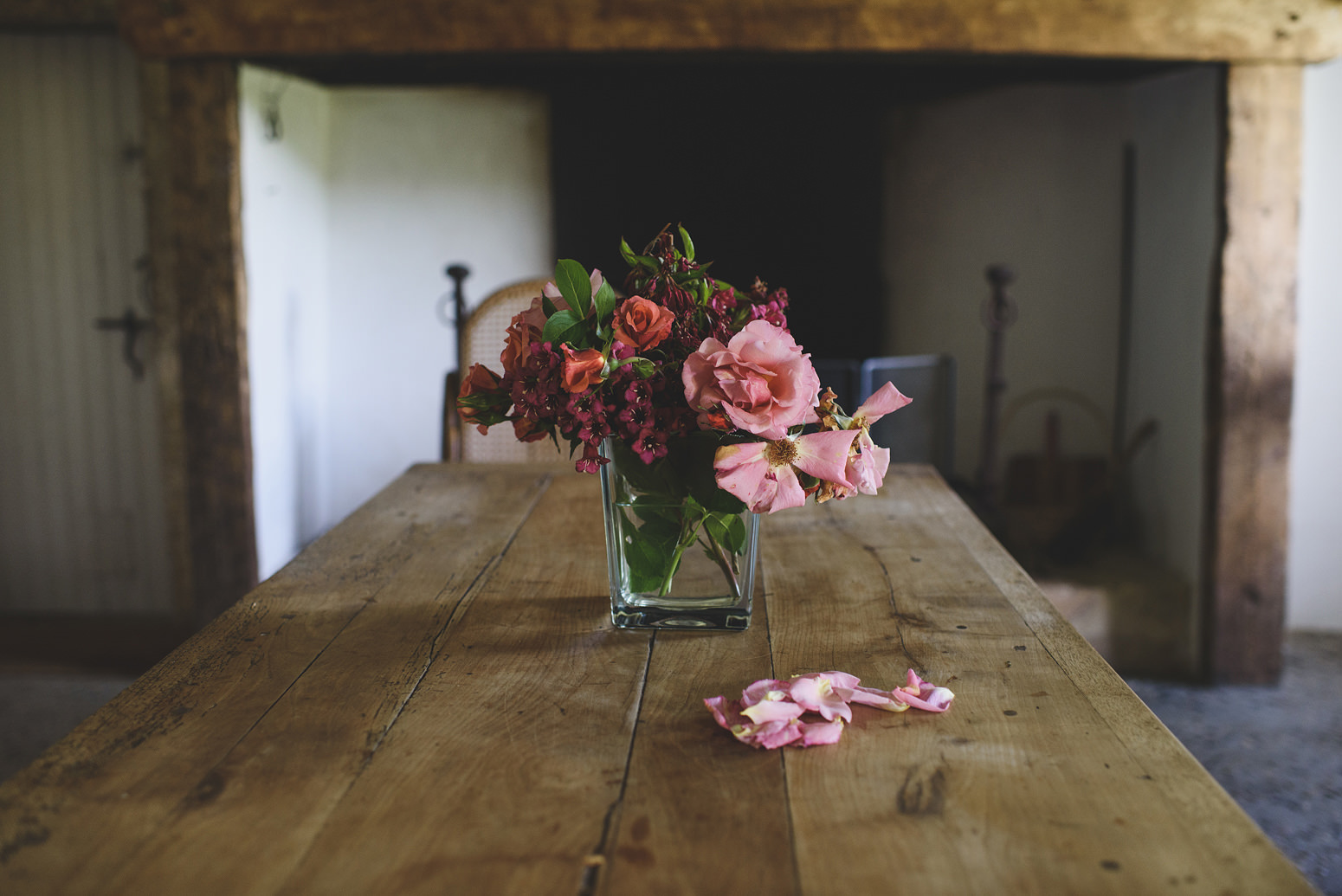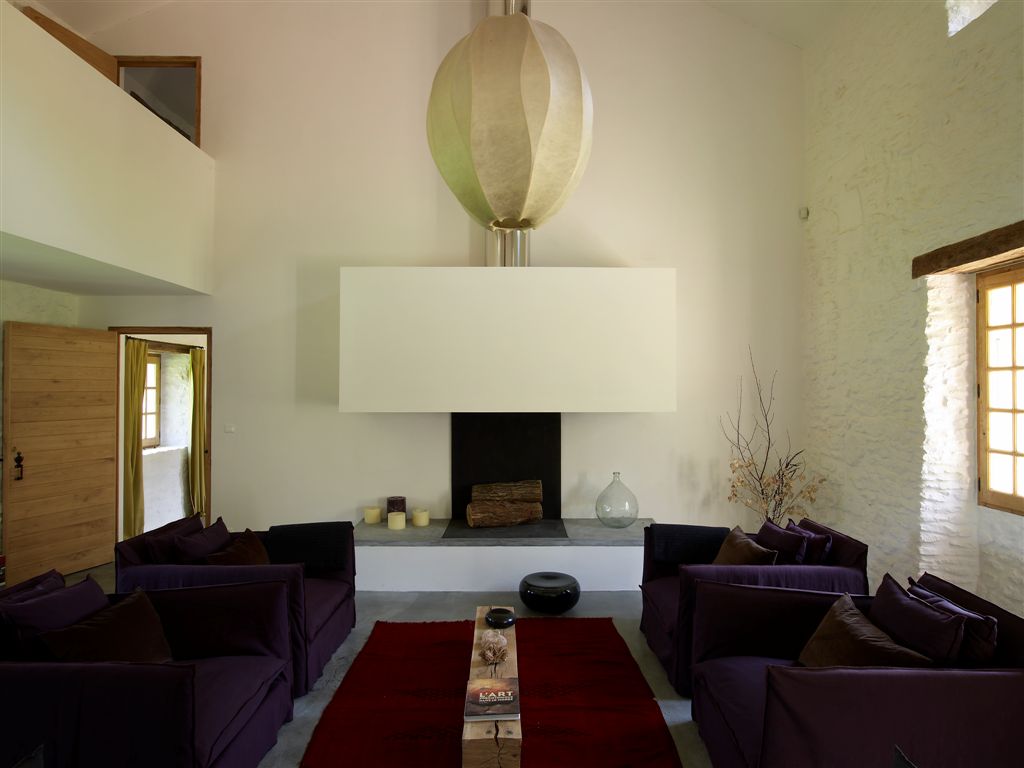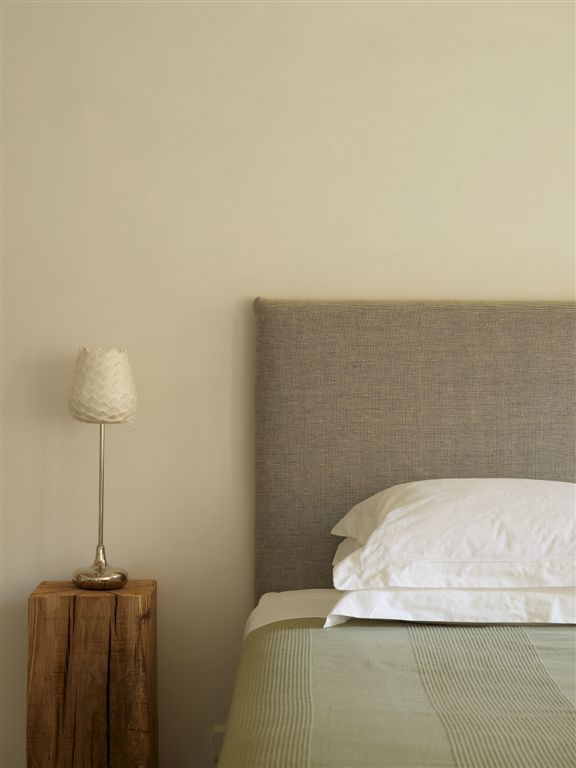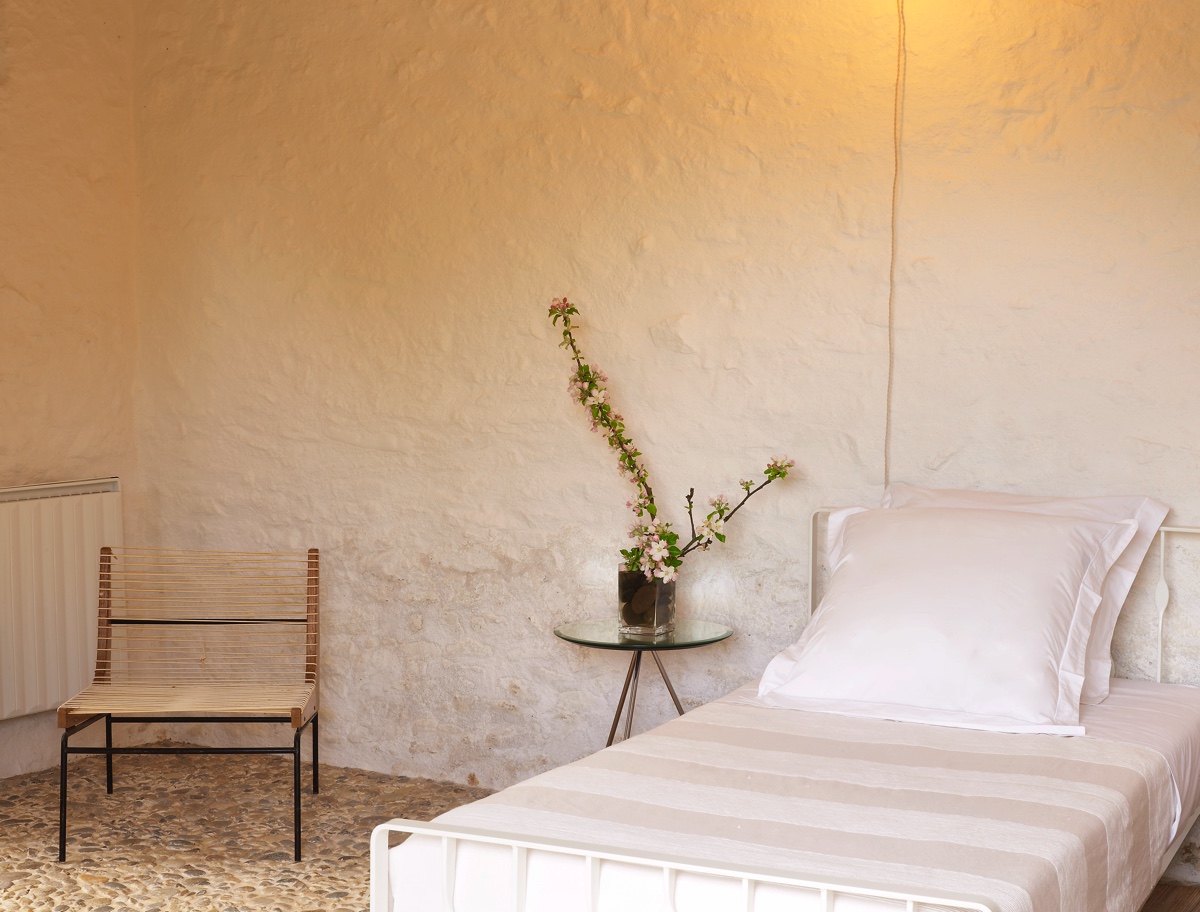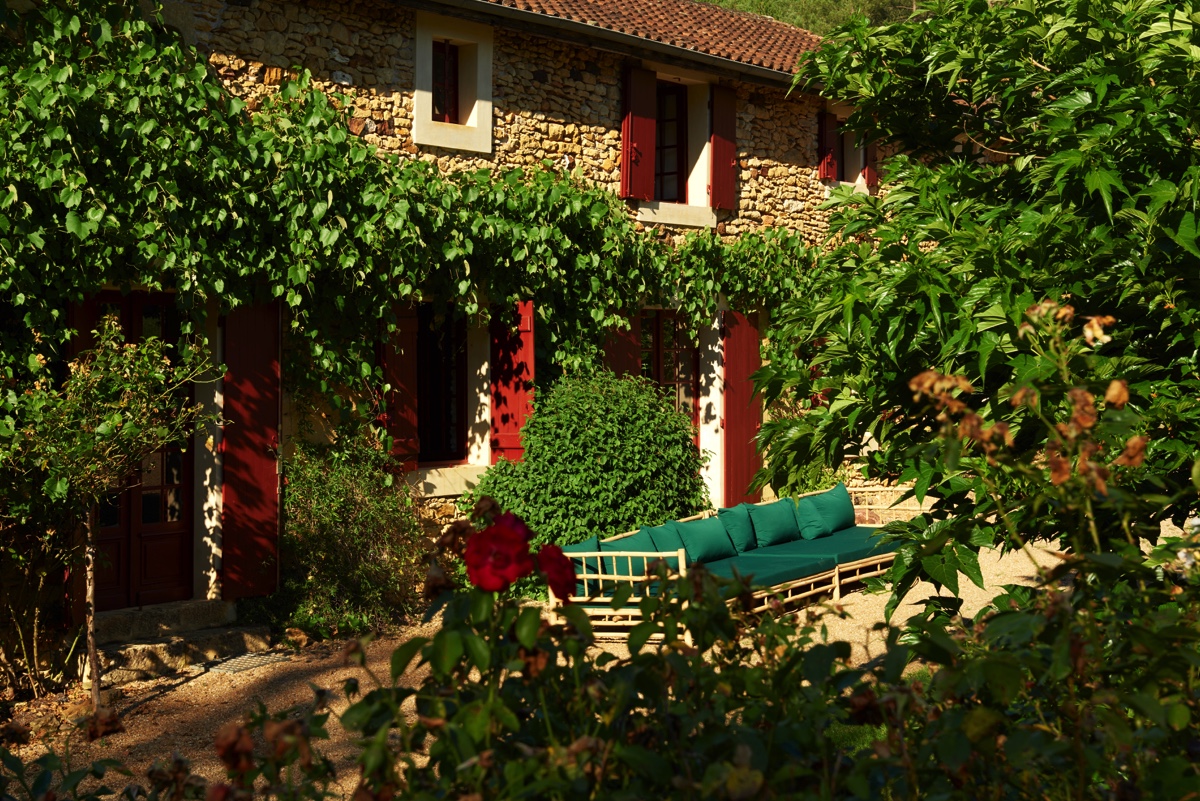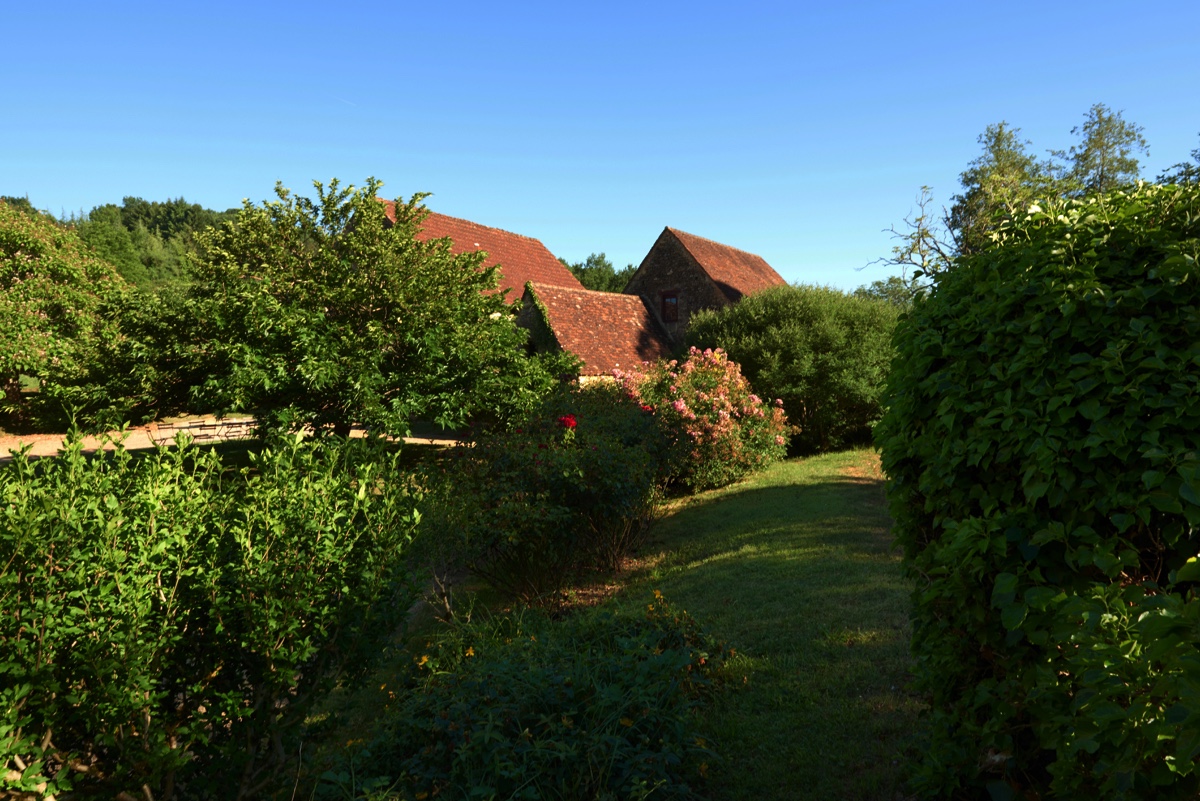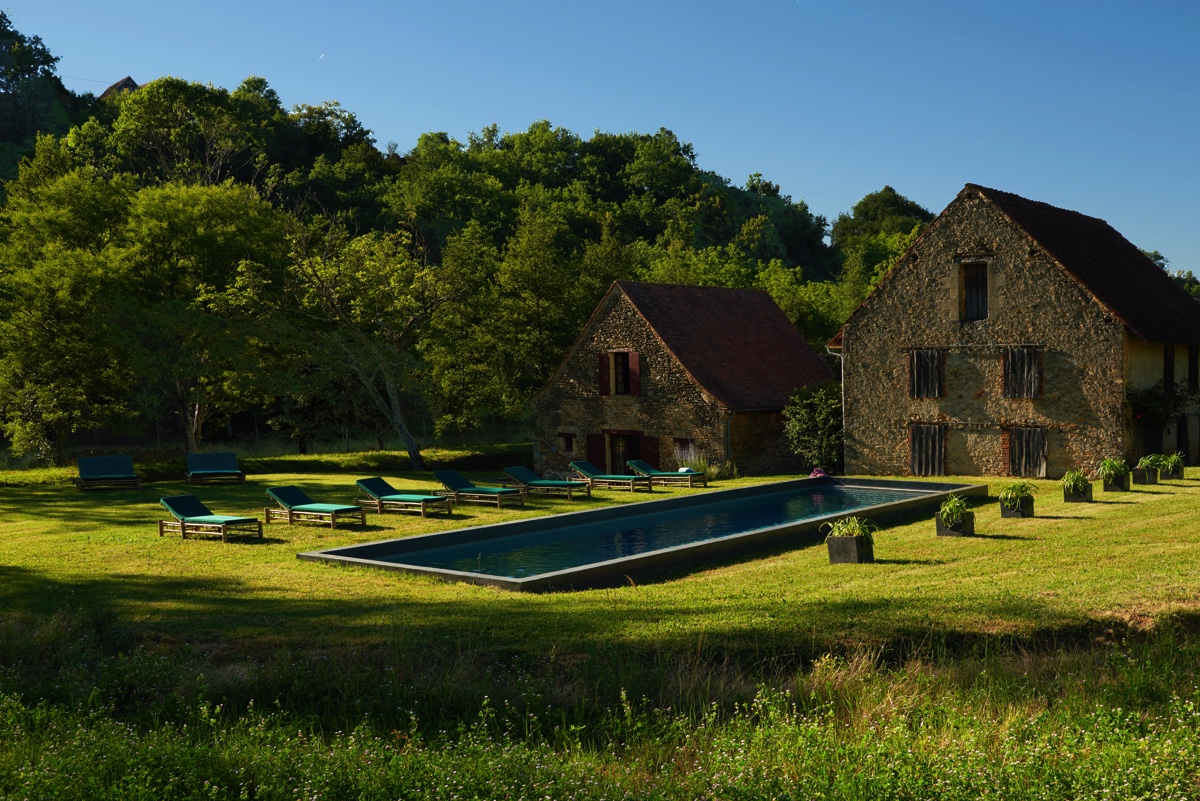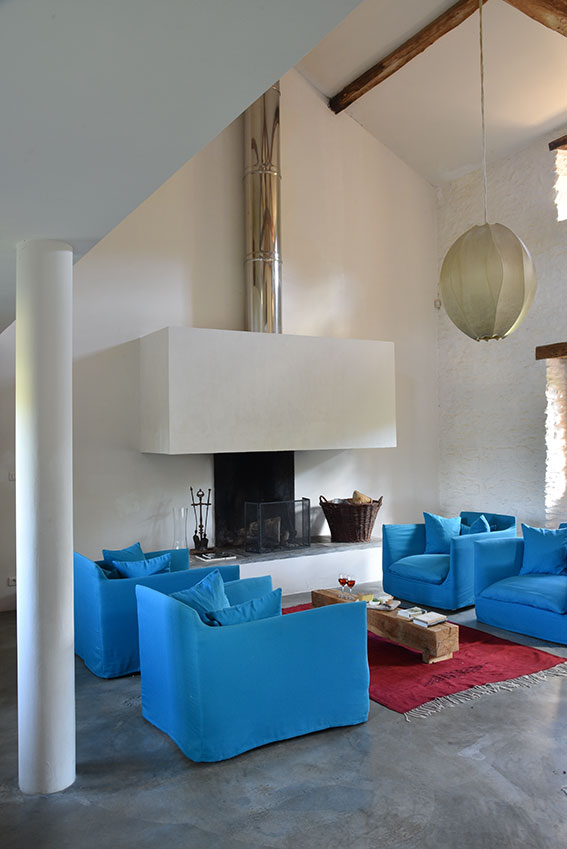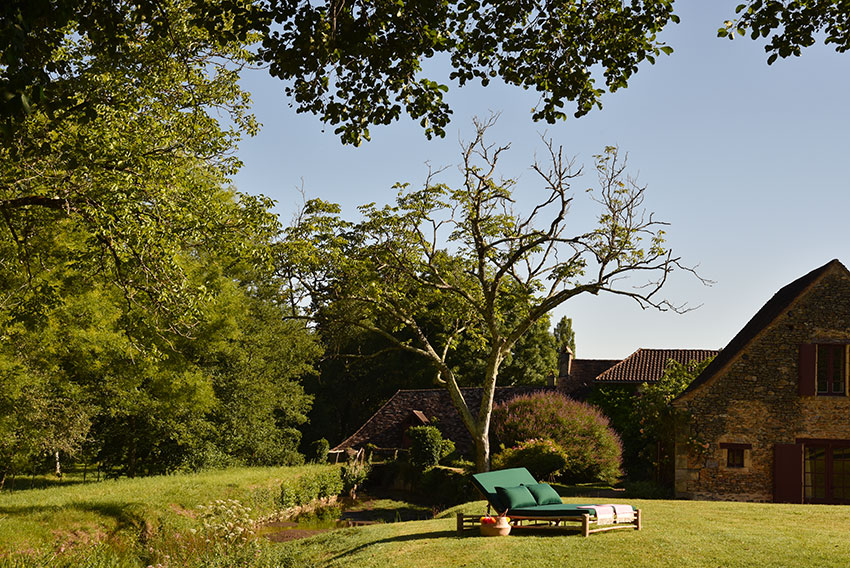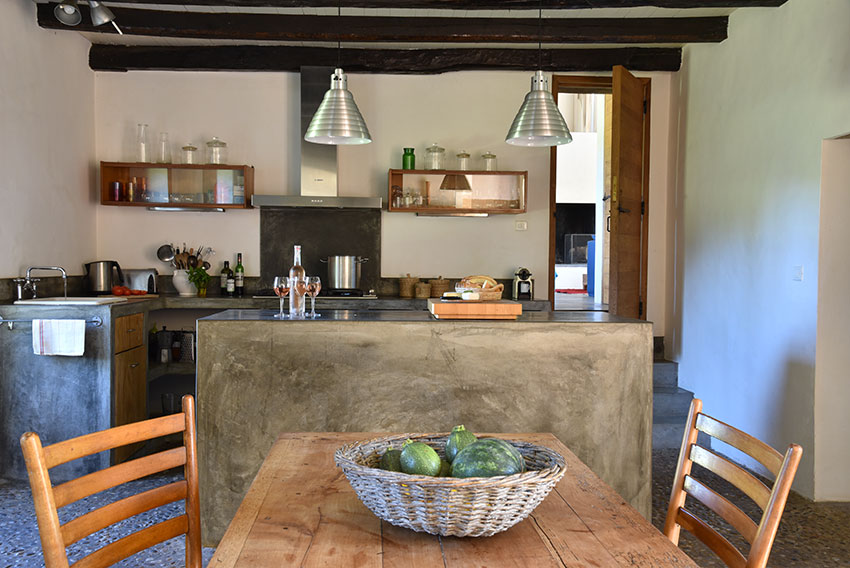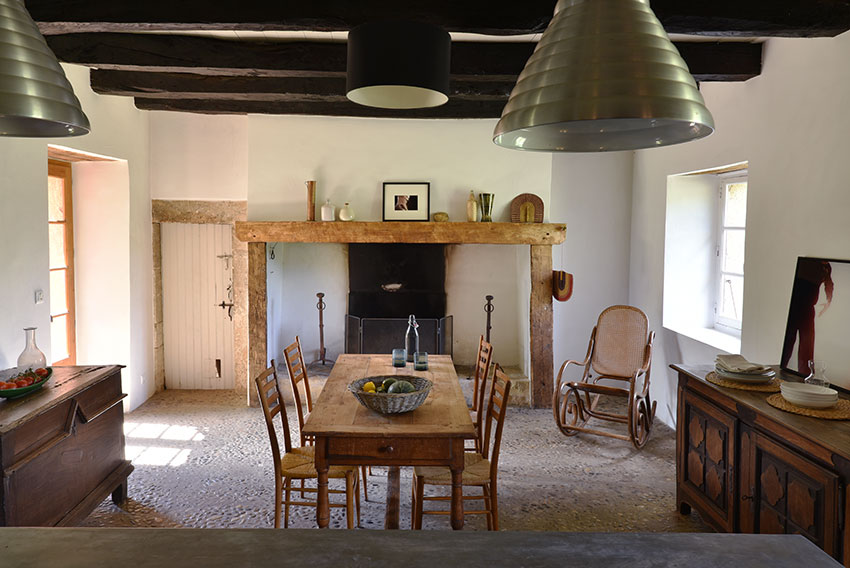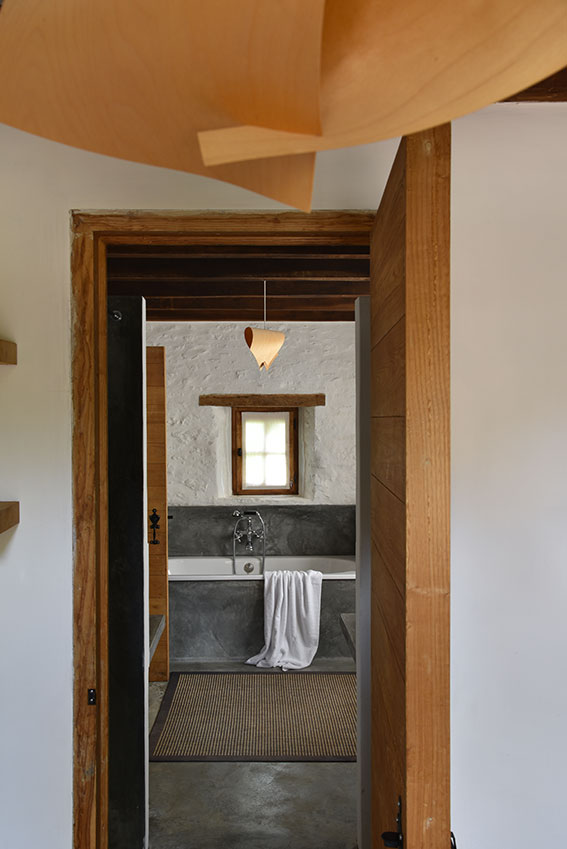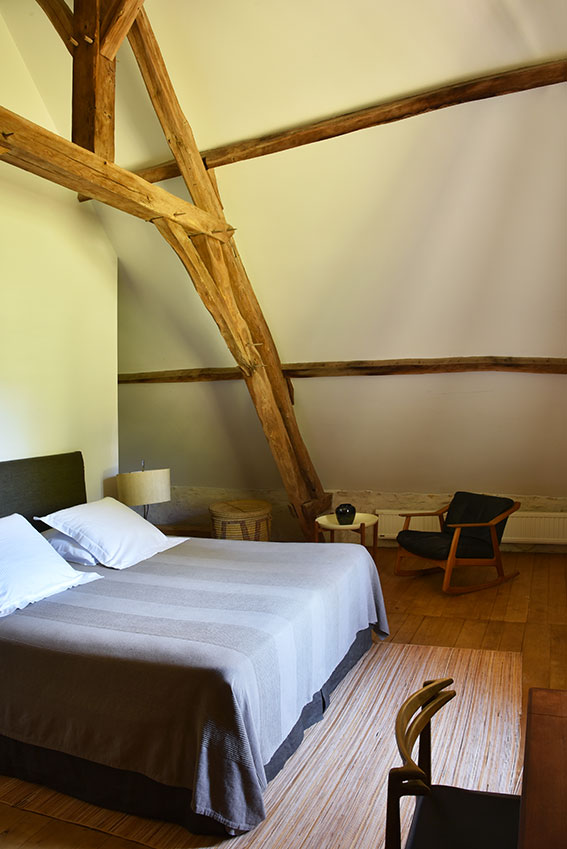 Le Pressoir
A mill from the 14th
Magical, unusual and all in a rural setting, this mill, typical of the 14th century has a charm all of its own. Particularly peaceful, this is where people flock to relax and take a step back.

Only 8 minutes by foot from the chateau itself and only 2 by car, Le Pressoir is on the edge of a little creek and surrounded by lush greenery. This ancient mill, lost in the middle of a vast and beautiful valley itself between prairieland and forest, is a place in which to withdraw from the stresses of modern life.
Whilst the interior has been decorated in a contemporary style, each room is in keeping with the building itself: impregnated with history.
Perhaps its finest boast though is the salt water swimming pool, geothermically heated. Previous guests have named it "no shoes required" possibly because of its polished concrete floor and vast chimney keeping it toasty year round.

Le Pressoir is available for rent winter and summer alike accomodation wise: 4 deluxe bedrooms all en suite with bath, lavatory and sink.

The house has a fully equiped kitchen and dining room allowing guests to live completely independently... all windows open onto perfect natural views.

Capacity: up to 12 people.
2 baby cots can be added.
Rental for one night or one week - price upon request.
Originally a tobacco drying barn in the 19th century, it then became the studio of artist and family member Cyril de Commarque, this space has since been converted into a large yet cosy loft style residence. 22 metres long and 6 metres high, it has the most marvellous views, all discernable from its 11 windows and 2 french doors.

Full of surprises: from the outside, it looks like a country cottage but inside, it is tted out with all modern ameneties and decorated in a very contemporary style. Overlooking an exceptionally picturesque valley, with nothing around except some ruins, Les Bories is nonetheless 2 minutes by foot from the chateau itself... at the end of a footpath lined with walnut trees.

The younger sister of the luxurious Pressoir, Le Bories is only a stone's throw away and boasts a large open plan main room leading to a kitchen and a bathroom flanked by enormous, impressively high walls.

Gigantic, luminous and airy this 'loft' with magnificent ceiling heights evokes artists' studios of yore and the contemporary style in which it is decorated contrasts beautifully with the rustic nature of the ancient stones that built the place.

A majestic four poster bed dominates the main room. There is space for a further couple to sleep in the reception space that acts as both kitchen and living room.

All windows are double glazed and there are front doors on either side of the building. The terraces allow guests to enjoy either the sun or the shade according to their desires the both in utter tranquility.

Capacity: 2 plus 2 people.
Rental for one night or one week - price upon request.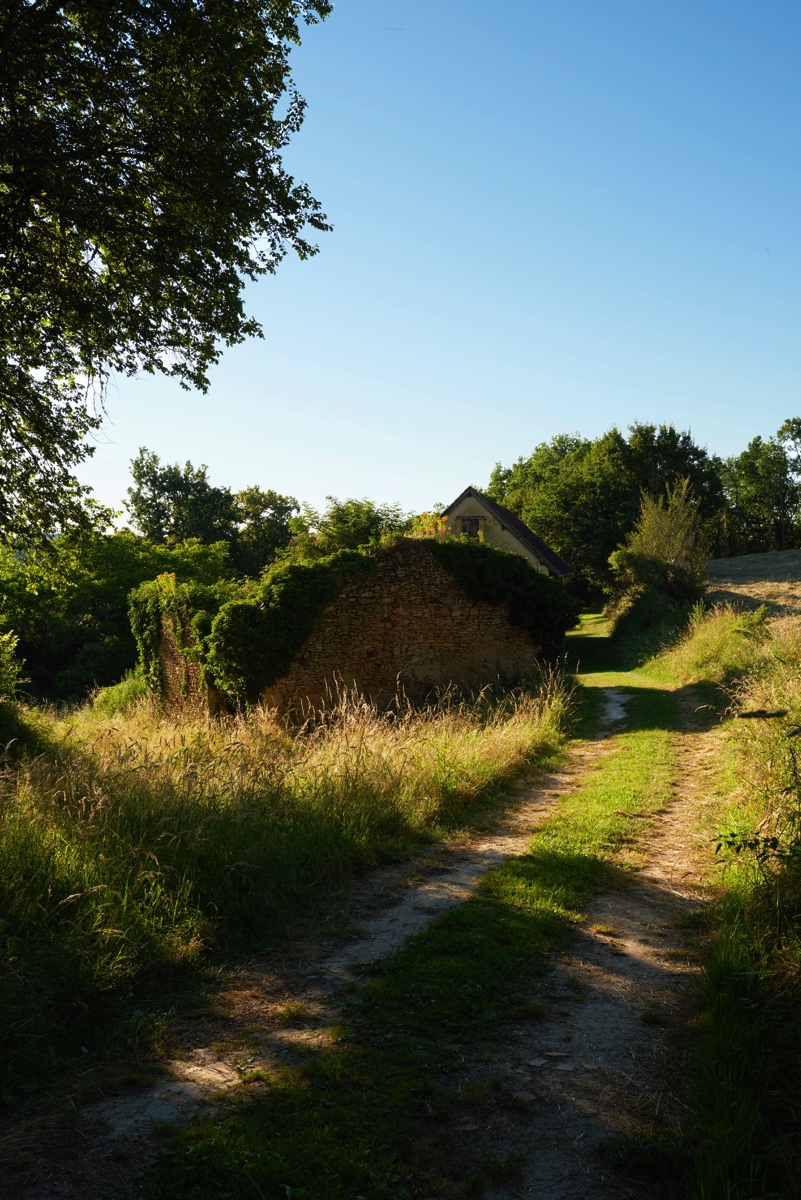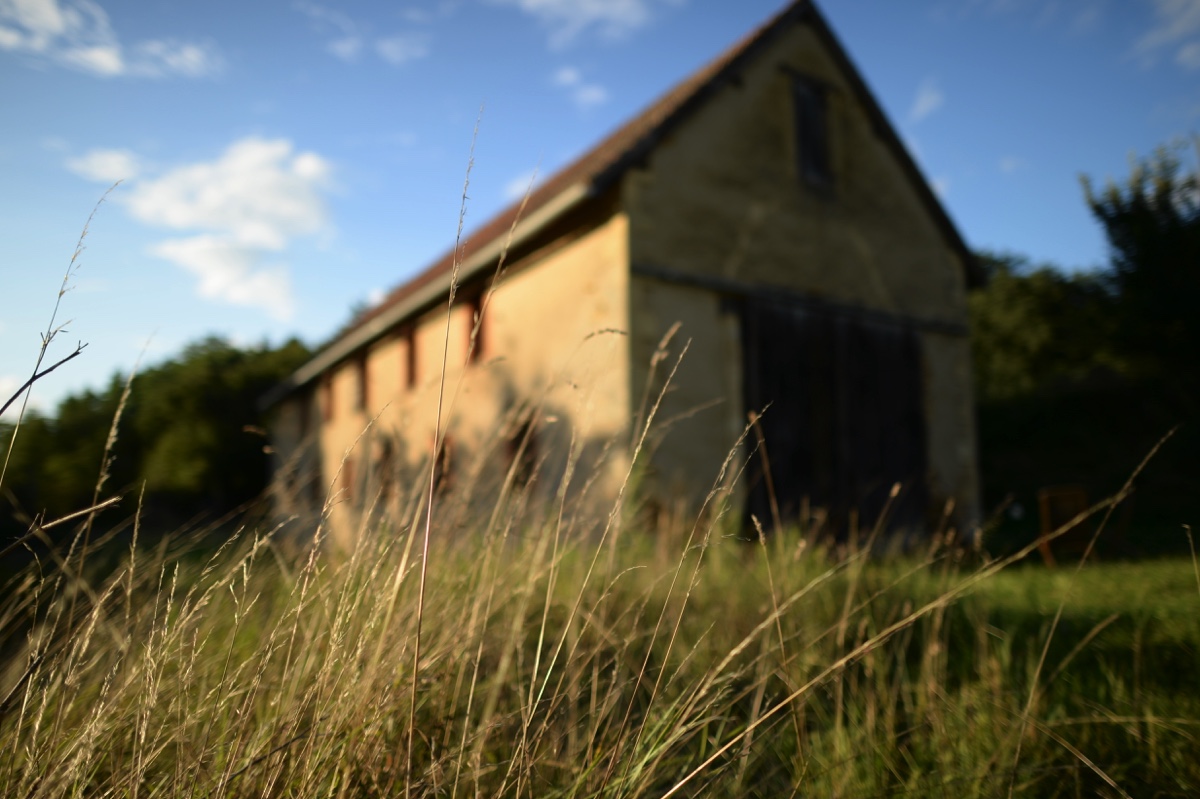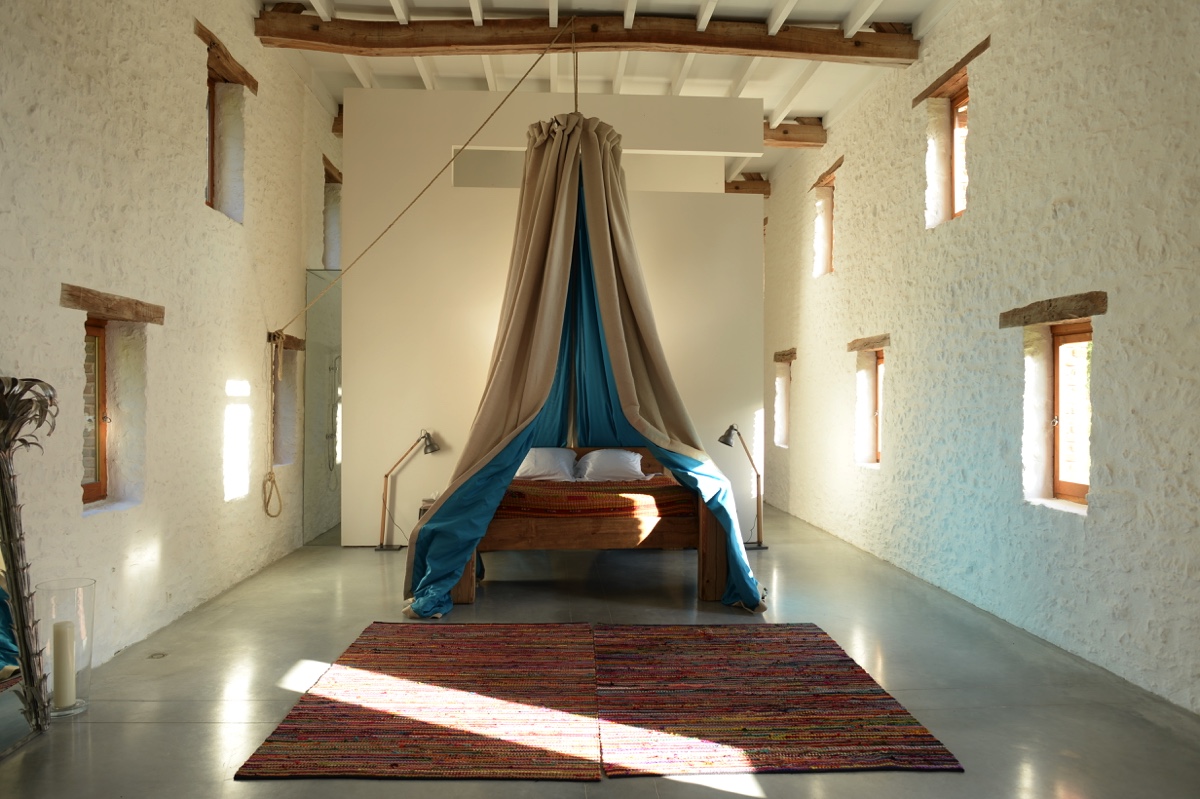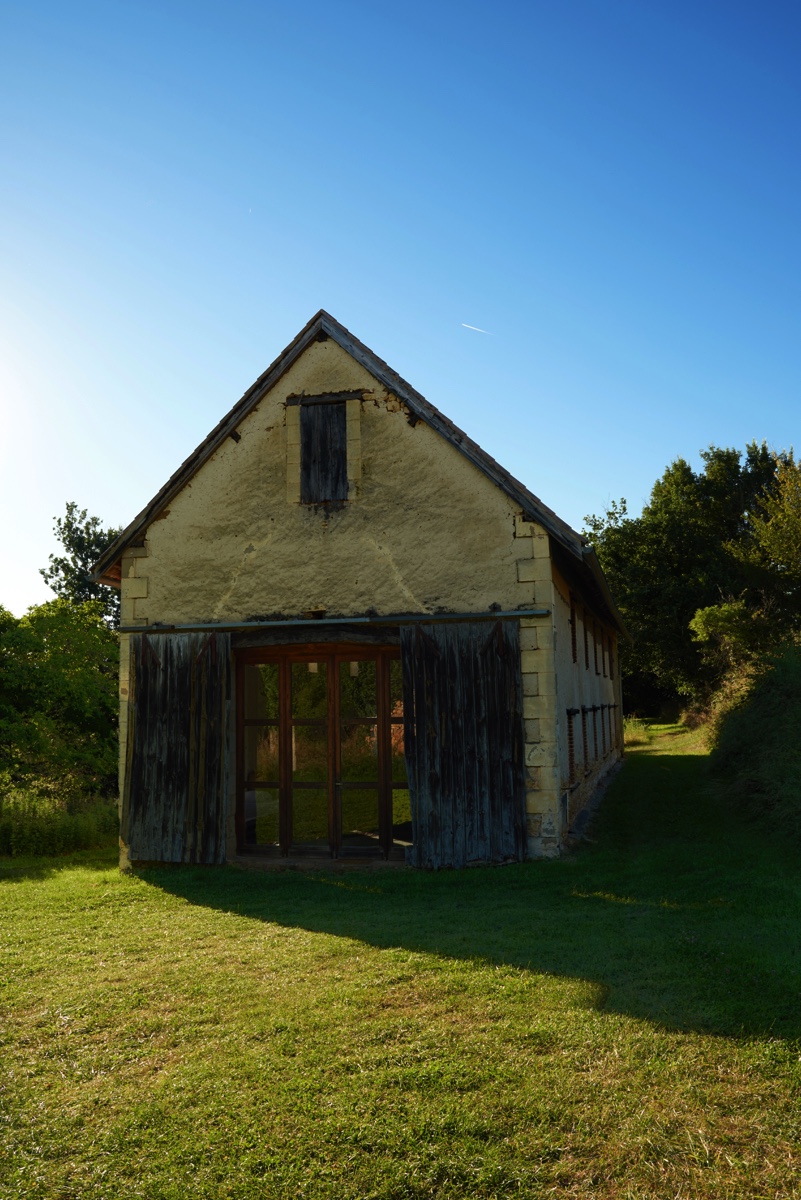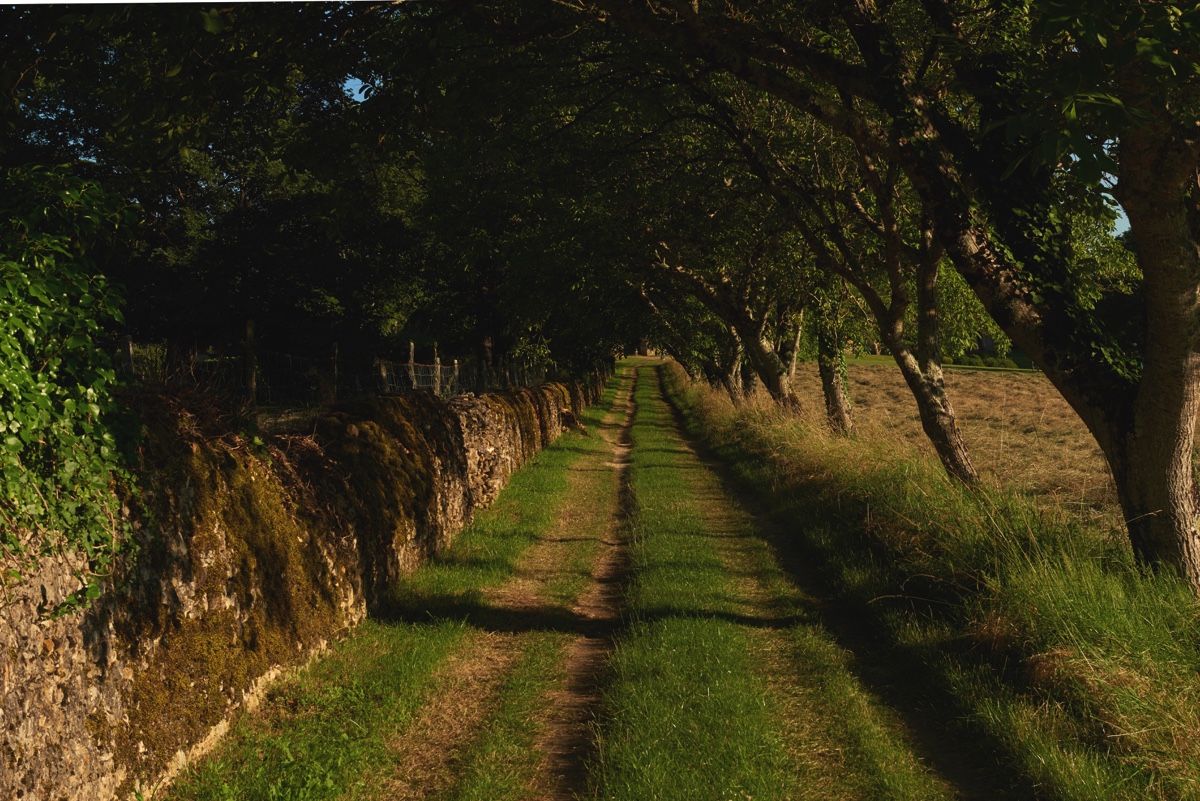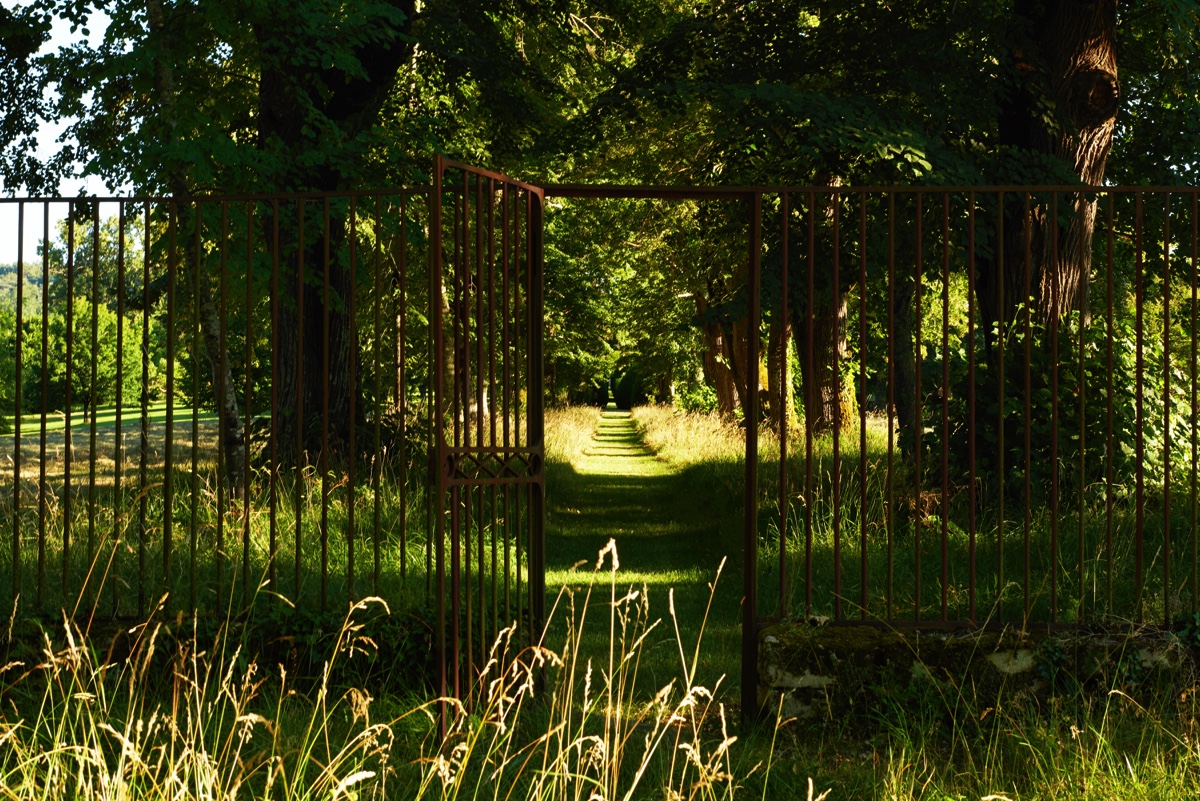 Les Bories
Former tobacco
drying barn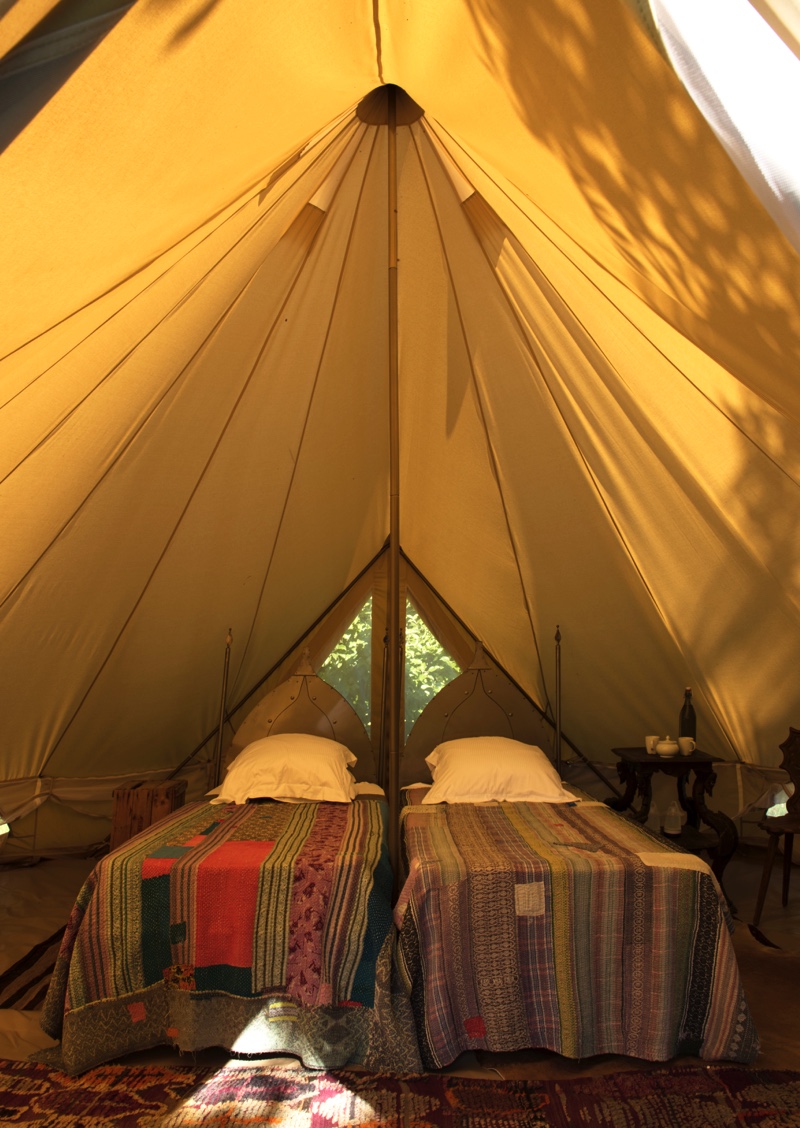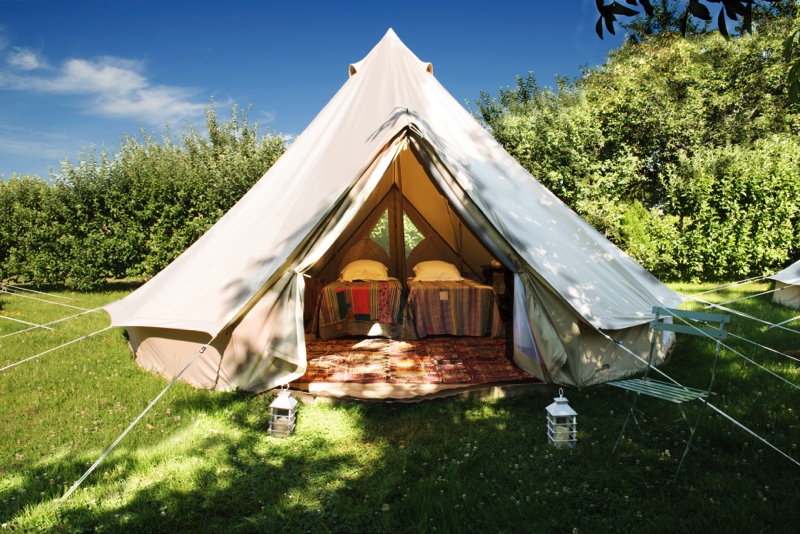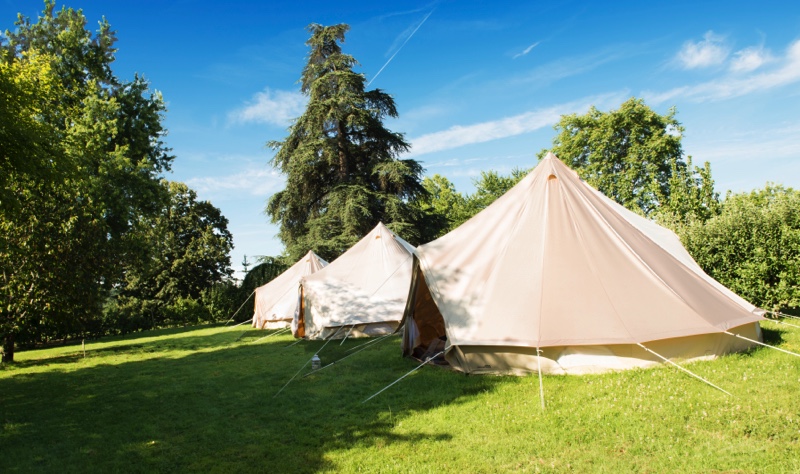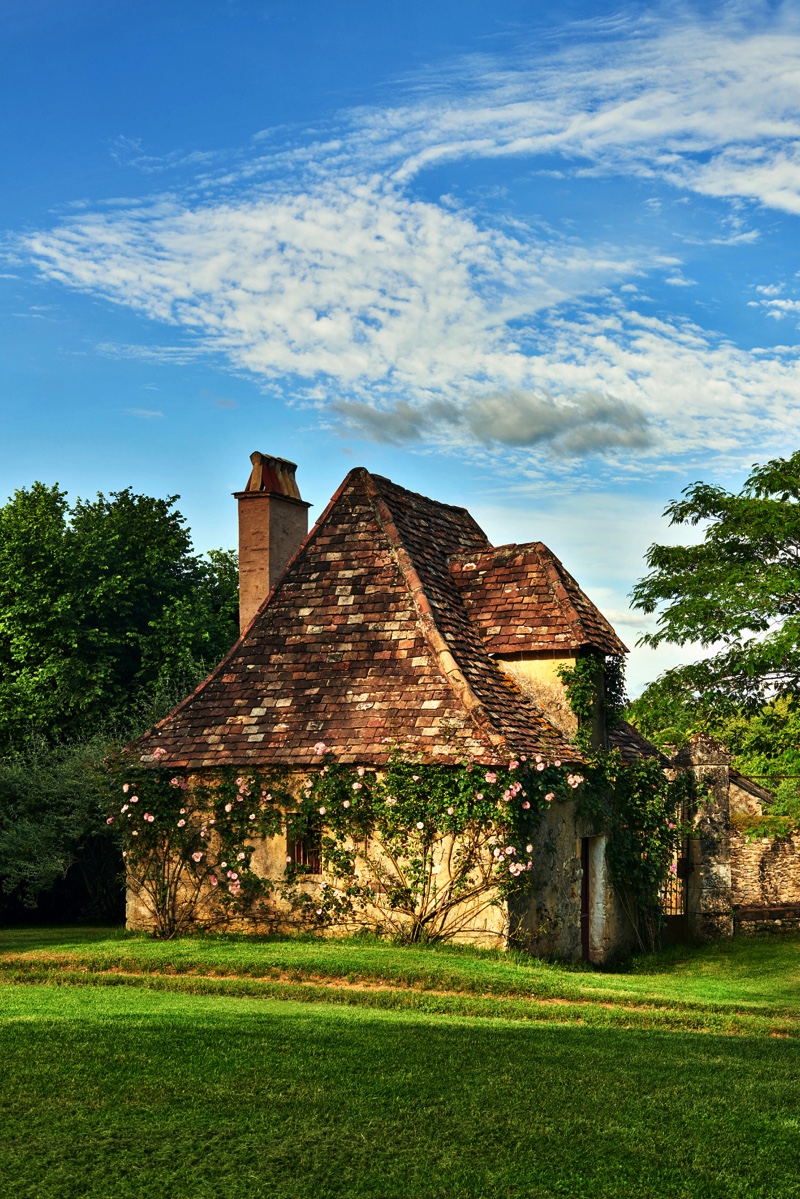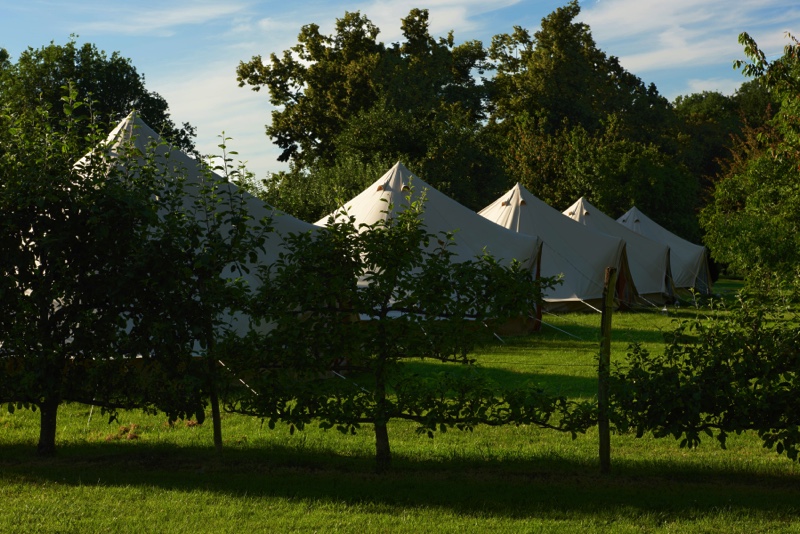 Le Camp d'Oro
3 bell tents
in the middle of the park
Le Camp D'Oro is located within the main park overlooking the adjoining fields, the forest and the gardens of La Bourlie. It is made up of 3 "bell tents" with real beds and wood burning stoves for the winter months. A journey back in time, between history and imagination, the two loves of the De Commarque family.

In the middle ages, European aristocracy would often use tents, be it on the battlefield or when they needed respite during their agricultural practices. These tents however, are made of thick linen rather than cotton both because cotton was not used before the 16th century and for maximum comfort. Each pavilion carries the Commarque family colours... gold, blue and green. The name is that of the youngest descendent of the family, Oro, Ortensia and Cyril's daughter.

Comfort and wellbeing

- daily housekeeping.
- fresh breakfast delivered daily
- possibility of a personal chef
- local directory of the nest addresses
- hot water bottles and hot drinks
At arms reach

- a bathroom with eco friendly dry toilets a sink and a solar powered shower
- 1 minute away: two bathrooms with lavatories, sinks and cloakrooms
- picnic spots
- private parking a minute from the chateau

Capacity: up to 6 people.
Rental for one night or one week - price upon request.